Government Relations
What We Do
We create an environment where government regulators can confidently say "YES" to you.  How?  Our relationships open the right doors while our methods engineer the right messages.  Mobilizing the community to support these decision-makers never hurts.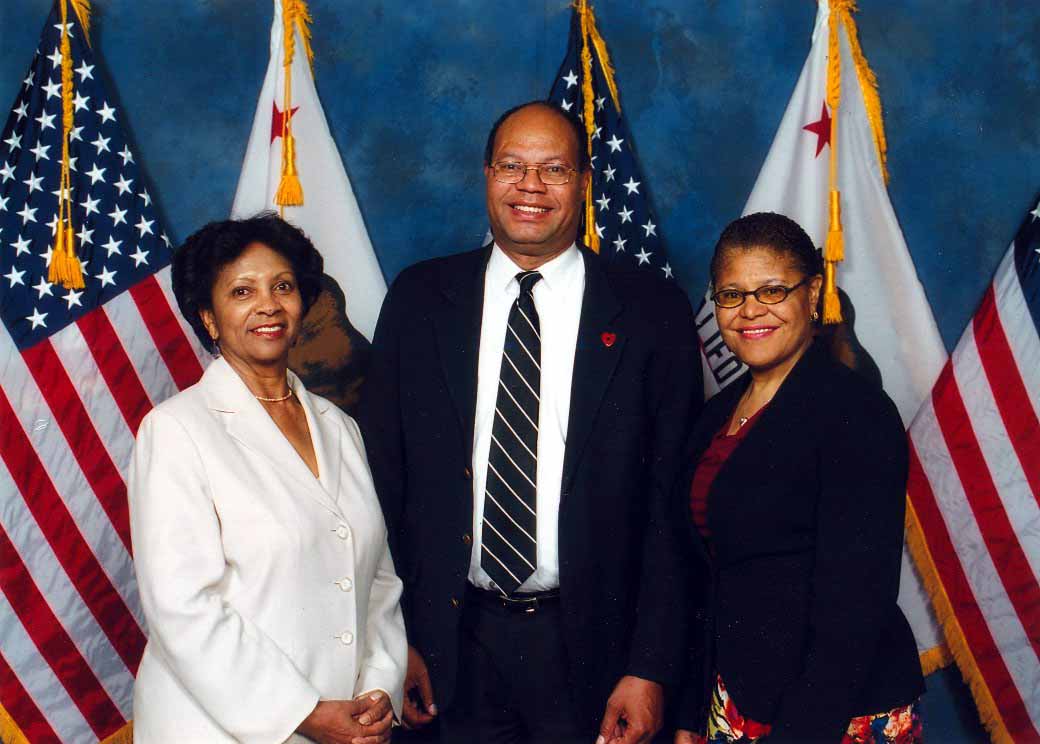 Dameron Communications founder Carl M. Dameron with former Assemblymember Wilmer Carter left and Congressmember Karen Bass, Chair of the Congressional Black Caucus.
Our Talent
Past Results
The client's bill becomes state law and serves as a national model
Charter school approved by Board of Education
SCAQMD approves client's use of tires as fuel
Unseated longtime incumbent
More at DameronCommunications.com
See Case Studies at www.DameronCommunicatons.com
Since 1989, Dameron Communications staff has been orbiting in all levels of California government – from running city council election campaigns to staff positions in California Assembly offices.   Put our knowledge of the ins and outs of government and our relationships with the key players to work for you.