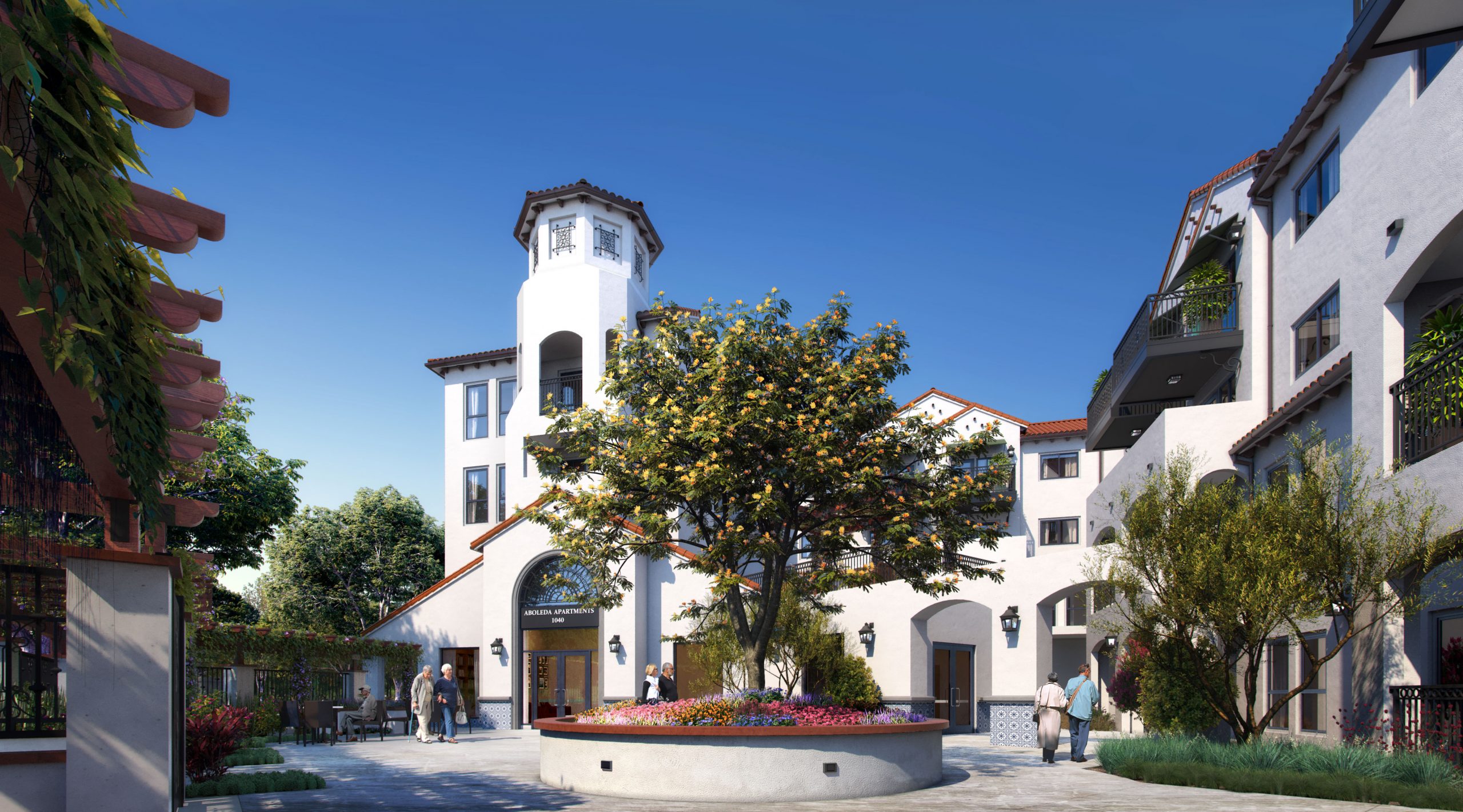 74 Luxury Senior Apartments Coming to La Puente
(La Puente, Calif.)  La Puente is the home to a thriving new luxury apartment complex for seniors featuring energy-efficient kitchens, a large community room, fitness center, computer center, library and more.
Construction already is underway on the 74-unit Arboleda Senior Apartments at 1040 N. Unruh Avenue, close to La Puente's parks, shopping, dining and transportation hubs. Many medical services also are located nearby.
"This is an amazing, beautiful luxury apartment designed for seniors in La Puente," said Kim Pollack, vice president of WSH Management, the manager of Arboleda Senior Apartments.
From the outside, the apartment community evokes California's classic Mission heritage with Spanish-style architecture, featuring white walls with wrought-iron accents, red tile roofs and a large central courtyard with shade trees and outdoor seating – the perfect place to relax during one of the region's many beautiful days!
"It's a big deal for the city, and they are really excited by it," Pollack said. "It's really beautiful, with the look of a boutique resort with affordable rents for seniors."
The comfortable one-and two-bedroom apartments each have individual heating and air conditioning units, as well as full-size closets, bathrooms and kitchens. The units and common areas also are spacious, beautifully decorated and handicapped-accessible.
Arboleda residents will enjoy the San Gabriel Valley's beautiful weather year-round, thanks to terraces on each ground-floor unit and balconies on each second-floor unit.
Many restaurants are a short distance from the Arboleda apartment community, including the famous Donut Hole, a popular Southern California landmark in which patrons drive through the center of two giant doughnuts to place their orders.
Construction on the Arboleda Senior Apartments is expected to be finished early this summer, and Pollack said residents will start moving in June of 2021. The luxury community is for seniors 62 and better, and Pollack said.
"Rents range from $845 to $1,267 per month, which was partly funded by state and federal housing funds. The maximum allowable annual income is $47,340 for one person and $54,060 for a two-person household," Pollack said.
The company already has started a pre-qualification process and is gathering basic information from people interested in making Arboleda Senior Apartments their home.
For more information contact WSH Management at ArboledaSeniorApts.com or by calling (626) 423-6995.
-end-
Trackback from your site.