Dr. King Annual Gala to Honor Award Recipients January 14th
"This is a diverse event that honors Black, Latino, Asian, white and all ethnicities," said LuCretia Dowdy, president of LUE productions, the event's organizer. "All races and creeds are welcome to this celebration of unity."
SAN BERNARDINO, CALIF.  On January 14th from 5:00 to 9:00 pm, the annual Dr. Martin Luther King Jr. Gala Awards is hosting a Red-Carpet Event at the San Bernardino International Airport. This year's honorees are Wallace Allen, Wilmer Amina Carter, Danny Tillman, Hardy and Cheryl Brown, Jimmy Jews, Damon and Felicia Alexander and Darren Goodman.
"We are so happy to be honoring this year's awardees," said LuCretia Dowdy, president of LUE productions, the event's organizer. "These people all have demonstrated diligent service to the communities they serve, helping to fulfill Dr. Martin Luther King Jr.'s dream of equality for all."
The black-tie event will open at 5:00 pm with a cocktail hour and live entertainment that will regale attendees during the dinner, followed by the awards presentation. The airport is located at 275 North Leland Way, San Bernardino.
Damon Alexander serves on the San Bernardino City Council, representing the 7th Ward since November 2020. He has also been the Chairman of the City of San Bernardino's Public Safety and Human Relations Commission, the Citizens Advisory Committee on Marijuana, as well as the President of the North End Neighborhood Association (NENA). His wife, Felicia, serves as Member at Large on the San Bernardino County Human Resources Equal Opportunity Commission.
Wallace Allen hosts a radio talk-interview show, Empire Talks Back, on NBC affiliate KCAA and is the founder and publisher of the West Side Story online newspaper that covers news and events happening in the west end of San Bernardino County.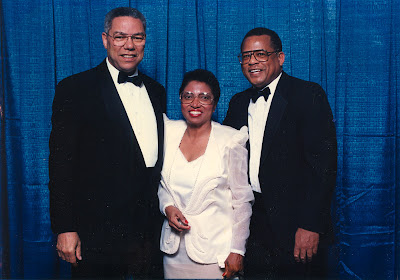 Hardy and Cheryl Brown, Cheryl is a former California Assemblymember and current San Bernardino City Library Foundation Board member. Hardy and Cheryl and Founded the Black Voice News and the Black Voice Foundation. Hardy was the first Black named to the San Bernardino City and Cunty School Boards.  Hardy Brown College Prep, a tuition-free public charter K-12 school in San Bernardino, is named after her husband Hardy.
Wilmer Amina Carter served as California Assemblymember for the 62nd District and today is Director of Rialto-based Creative Business Services, Inc.,  She was the first Black elected to the Rialto Unified School District and served as district Director for the late Congressman George Brown for 21 years. Carter is the only living African American woman to have had a high school named after her, in her hometown of Rialto, Wilmer Amina Carter High School.
Danny Tillman is an information systems administrator for the County of San Bernardino Human Services Dept. and sits on the San Bernardino City Unified School District Board of Education, where he serves as the longest serving member and Board Vice President. He advocates for the success of district students.
The last two honorees both broke color barriers by becoming the first Blacks to be hired by their respective agencies. On June 16, 2022, Darren Goodman became the first Black chief of police in San Bernardino. He also served as the City of Upland's first Black chief of police. His 31 years of law enforcement experience included 27 with the San Bernardino Sheriff's Dept.
Jimmy Jews broke the color barrier as San Bernardino's first Black firefighter in 1971 and retired 25 years later, having risen through the ranks to hold the positions of fire investigator and then as spokesperson, achieving the rank of Captain in 1989. Jimmy passed away on November 17, 2022, at the age of 79. He will be honored posthumously.
Event sponsors include the Southern California Black Chamber of Commerce and Youthbuild Inland Empire Charter School.
"This is a diverse event that celebrates Black, Latino, Asian, white and all ethnicities," said Ms. Dowdy, "All races and creeds are welcome to this celebration of unity."
For tickets and to RSVP for the event, call 888-466-7408 or go to the Black Chamber of Commerce website, info@blackchamberofcommerce.org.
-30-