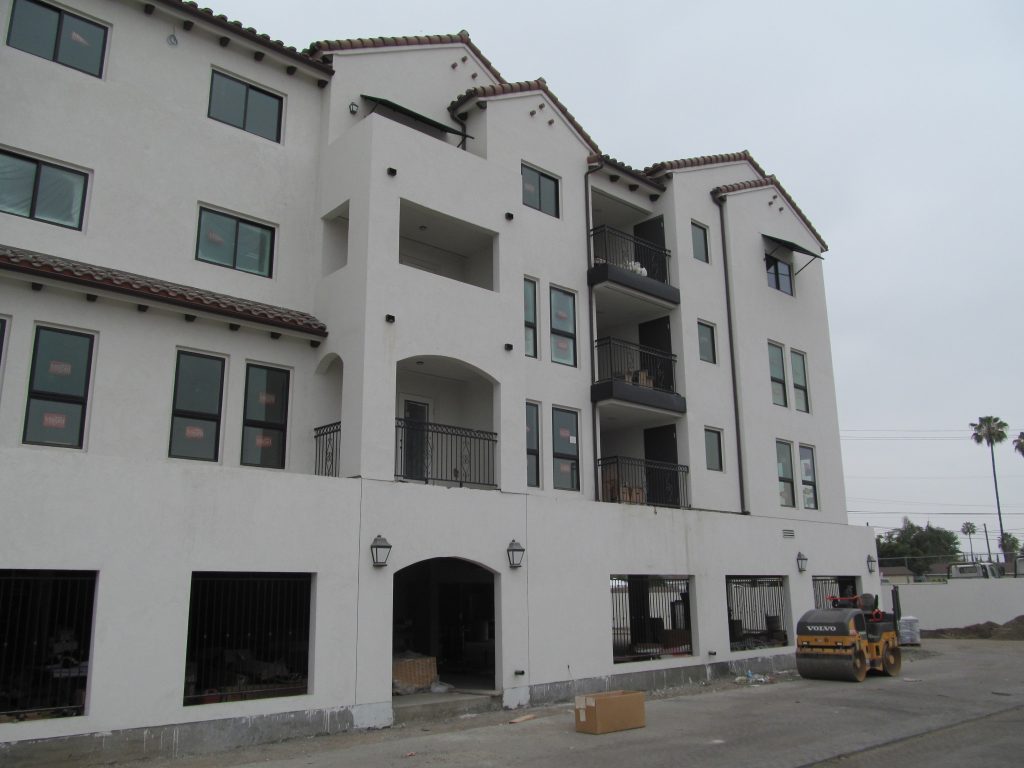 Construction is expected to be completed by mid-to-late August, with move-in dates shortly thereafter, says Resident Manager Selina R. Chavira said.
(La Puente, Calif.) Seniors eager to make their homes at the new Arboleda Senior Apartments in La Puente have already signed up to rent many of the brand-new apartments at the Senior Housing Community.  Fortunately, there are plenty of one-and-two-bedroom apartments still available, according to Resident Manager Selina R. Chavira.  "We're continuing to process applications," she added; "therefore, interested individuals should apply right away."
The 74-unit luxury apartment community features a mix of one-and-two-bedroom apartments for seniors, 62 and Better. The Arboleda Senior Apartment community also includes a large community room, fitness center, computer center, and library. Other senior-friendly amenities include an interior mail room, laundry room on each floor, corridors with secure handrails, and two elevators.
Construction is expected to be completed by mid-to-late August, with move-in dates shortly thereafter, Chavira stated.
"We walked the property recently, and the construction looks great," she continued. "The landscaping is starting to be put in. Trees are going in with all the plants. There's still more to do, but it already looks amazing."
Chavira, who will live and work at Arboleda, says she loves the historic old-California feel of the buildings and courtyard.
"The design of the property is so beautiful with Spanish-style tile, balconies and iron work. The design is amazing," says Chavira.
Builders are still putting the final touches on the apartments and community rooms, but Chavira said she's already impressed with what she's seen.
"Some hallways still need flooring, and there are some other things to complete inside the units, but they look really beautiful," she says. "Each unit has refrigerator, an electric stove and a dishwasher. And the flooring has a laminate wood look."
"Also, the community rooms are spacious and inviting. I can't wait for them to be furnished," she says.
Arboleda Senior Apartments are located at 1040 N. Unruh Ave., in La Puente, close to everything seniors need — medical offices, stores to shop, public transportation, a Post Office, pharmacies and restaurants.
Chavira smiled when she said she's not the only future resident eagerly tracking the builders' progress ".  Those residents who have been approved, are driving by the community pretty regularly, like me; they are eager to move in and spend time at the property," says Chavira.
Of the apartments that are still available, the one-bedroom units rent for $1,276, and the two-bedroom units go for $1,527.  As the property construction wraps up,  for safety reasons you are asked not to visit the construction site.  However resident manager Selina R. Chavira can reached at (626) 423-6695.
-30-